Headwaters 2 Ocean Troutfitter is passionate about all things fly fishing, right here in the heart of the Yukon. We offer a full service fly and tackle shop dedicated to you the fisher. Whether it be an all inclusive float trip or a few special flies to catch the mystical arctic grayling, we are your number one stop before heading out on your next angling adventure, in the land North of Ordinary.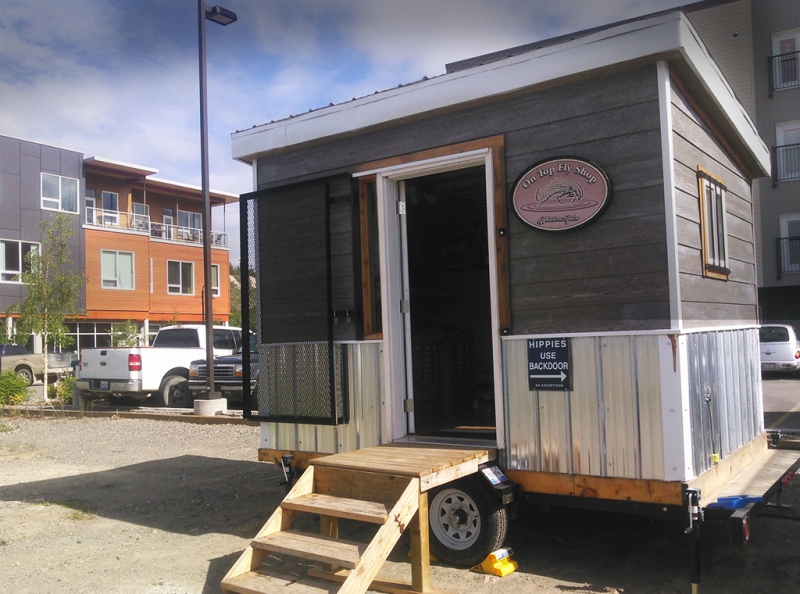 Steve is a real pro and has the uncanny knowledge to know every pocket & every riffle that holds fish on the Takhini River. Makes for a great day on the water.
As a complete novice, I did a half day of instruction with Steve and it was worth every penny! Great selection of flys and equipment, and all of his flys are ethically sourced. Check out the great new location.
I had an amazing day with Steve! I am a complete beginner and Steve was a great teacher keeping it fun, simple and interesting. We caught tons of fish and the Takhini River is stunningly beautiful! I highly recommend it!

We both had never fly fished before so it was a super cool learning experience. Steve sure knows his stuff!
If you're looking for the BEST knowledge and service for fly fishing in the Yukon, look no further! Steve and his team are top notch and will make sure you get everything you need for an epic fly fishing adventure. Highly recommended!
Talk about brilliant guiding, cooking, support, and gear... Steve brings it all. He knows the river like the back of his hand, and it is a treat and an honour to be fishing with him at your side.